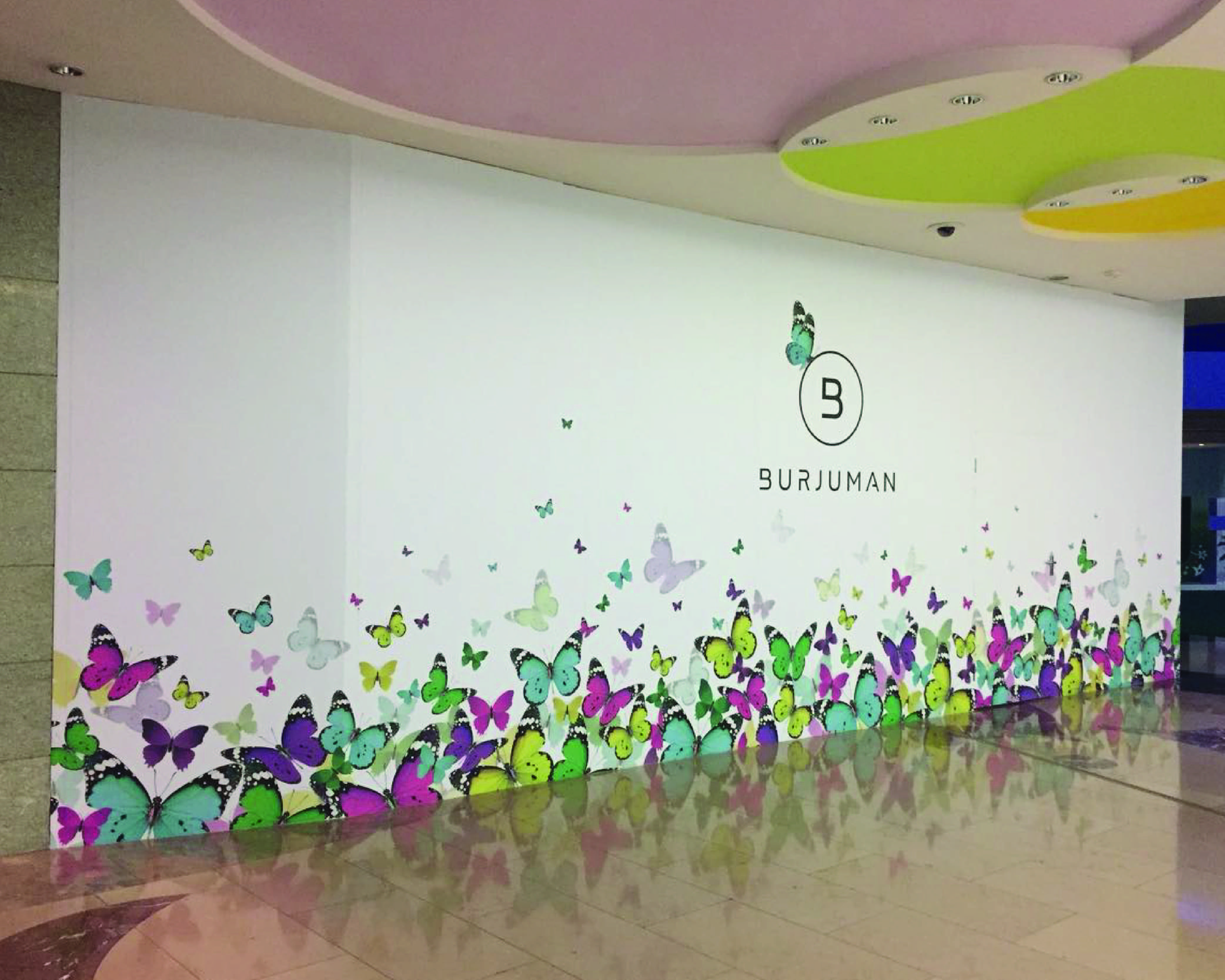 Inkpot Graphics takes great pride in the versatility of our design capabilities for more than 15 years. Some areas of expertise in Printing Press include Office Branding & Design, Escalator Branding, Floor Graphics & Designs, Glass Branding, Large format Signage Design, Paper bags & cups, Coffee Cups, and much more in Dubai, UAE. We have a whole graphics team, providing clients with distinct, visionary designs. We keep our clients engaged during each action of the development workflow in order to guarantee the task meets the concept standards, embodies their ideas, and attracts the end clients.
Printed marketing can be an incredible method to have an enduring effect. At Inkpot Graphics, our agency's graphic designers can create anything that your heart desires, all from our print design agency in Dubai, UAE. It is one of the most integral parts of the outcome of any printed piece. From the design construction of the piece to the graphic artwork that is printed, this is the first and most significant step.
Our designers stamp your identity onto the entirety of your business assets, providing you with professional, memorable printed marketing products. Dependent on your company's necessities, we can create anything from professional, high-quality brochures to posters, business cards to stationery. Regardless of what you need, you want it to stand out and be remembered.
Inkpot Graphics is at the leading edge of customized services that go with print job work. Serving both the regional Dubai area and having the capability to serve local, nationwide, and worldwide clients. A whole graphic design team, offering customers distinct, new designs. We keep our clients involved throughout every action of our creation process in order to ensure the project meets a client's guidelines, captures their ideals, and attracts clients. Inkpot Graphics has an imaginative graphic design group of experts and we can bring your vision.
Digital large format printing is the ideal way to benefit from the impact of full-color graphics even for unique one-offs and short runs.
Our large format printers are capable of producing graphics for all your advertising and marketing requirements. All print and finishing are carried out in-house so you get consistently high quality, quick, and low prices.
Numerous businesses make use of large printed signs, with billboards, banners, and more. These signs can broadcast temporary or evergreen events and information, such as:
Concerts
Events
Business Location and Contact Information
Public Service Announcements
Store Openings
Movie Releases
If you want your business, product, message, or event to be noticed quickly and easily, a big sign will accomplish that for you. A quality design will keep your potential client's attention, but the high impact of a large sign will grab it in the first place.
There are numerous uses of large format printing services in terms of advertising. You can get unique designs printed on a large area of banners, posters, murals and more. These materials are durable, versatile and can be utilized for great visual designs. They are suitable for wide images and texts which makes them an effective medium of advertising. Large format printing helps in reaching out to a broader audience as they are visible from a far distance.
Inkpot Graphics in Dubai maintaining the highest quality with fast turnaround times and at very fair reasonable cost price. We handle your large format print job very carefully from concept, design, and print to delivery. We are all your large format printing and graphics requirements where your print jobs are carried out by highly technical and experienced team of production staff. If you are looking for large format printing in Dubai then we would be delighted to help.