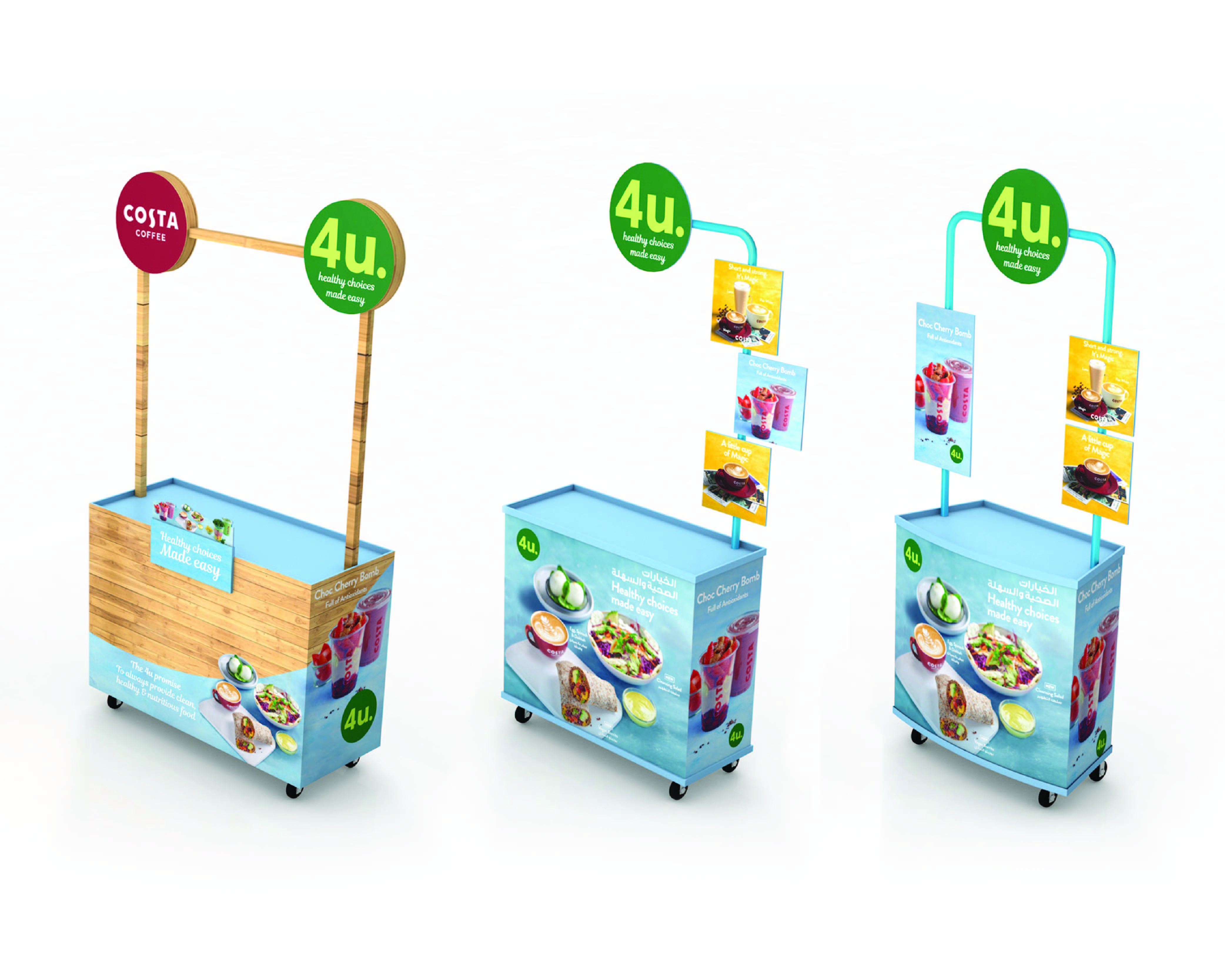 Acrylic Product Display Stand Dubai
Acrylic Display Stands takes a vital and innovative strategy for designing your custom acrylic display stands in Dubai, but everything after considers your goal, budget, audience, and the story that you need to advise to your environment encompass you. Everything is possible with our team, they are experienced, energetic, and anticipating to work in the best ideal way with you from our Inkpot acrylic display stand in Dubai. Our goal is to help you by giving you the best display stand which can tell about your brand and attract more people, whether it's a pop-up display, custom-designed or crafted show displays or by benefiting service of our experts' in-house graphic design services, who can design your display stand in a custom manner with a budget-friendly way and furthermore they will make it look more professional.
Some of Our Acrylic Product Display Stand Works
More About Our
Acrylic Product Display Stand in Dubai
Acrylic Display stands aren't just useful for promoting or advertising your company and its activities, they're also imperative for crowd management and other forms of giving information. From educating your delegates, visitors & clients about your services to ensuring they realize where to line up for lunch, portable indoor sign display products have a wide scope of employment. Acrylic product display stands permit you to present your products in the most aesthetic way to clients visiting your store. With your ideal or desired design and color display stand, you can make sure that your products are displayed at the most ideal moment when your customers decide to buy. Not only your storage space will be utilized in the most effective manner but also the whole store gains a stylish look with great acrylic display stand designs in Dubai, UAE.
We provide acrylic display stands in a wide determination of sizes and shapes; simple & easy to assemble, stable, and resistant to dampness and mileage, our choices mean you can generally get an acrylic display stand that's exactly right for its intended purpose. We can provide reasonable & suitable graphics for any of the product display stands we offer – simply mention to us what you're looking for and we will create a high-grade solution that meets your necessities. You can choose any acrylic display stand for different heights, widths, and materials depending on product size and weight. 
Acrylic Display stands play a very significant role in increasing your brand standards & expectations. This display stand is an extremely efficient tool for outdoor advertising that sets exceptionally high standards for a brand. It helps in an uprising brand image and works amazingly for your companies revenue. We are also one of the creative advertising & branding agencies that are able to offer you the best acrylic display stand services in Dubai from logos and brand marking so that even if you do not have a design or logo ready, we can help make sure that one is created in little time. With quick turnaround choices accessible and the ability to ship outside of UAE, there is simply no reason not to call Banner Display Stands Depot today for all of your advertising and signage needs.
One of the greatest advantages of display stands is that they are easily & effectively customizable. You can choose any acrylic display stand materials and sizes of the display stand according to your necessities and requirements and create a design ideal for your business. We help in creating acrylic display stands in Dubai as per your needs and prerequisites. If you need a product acrylic display stand, you can contact us about your project, size, and color.