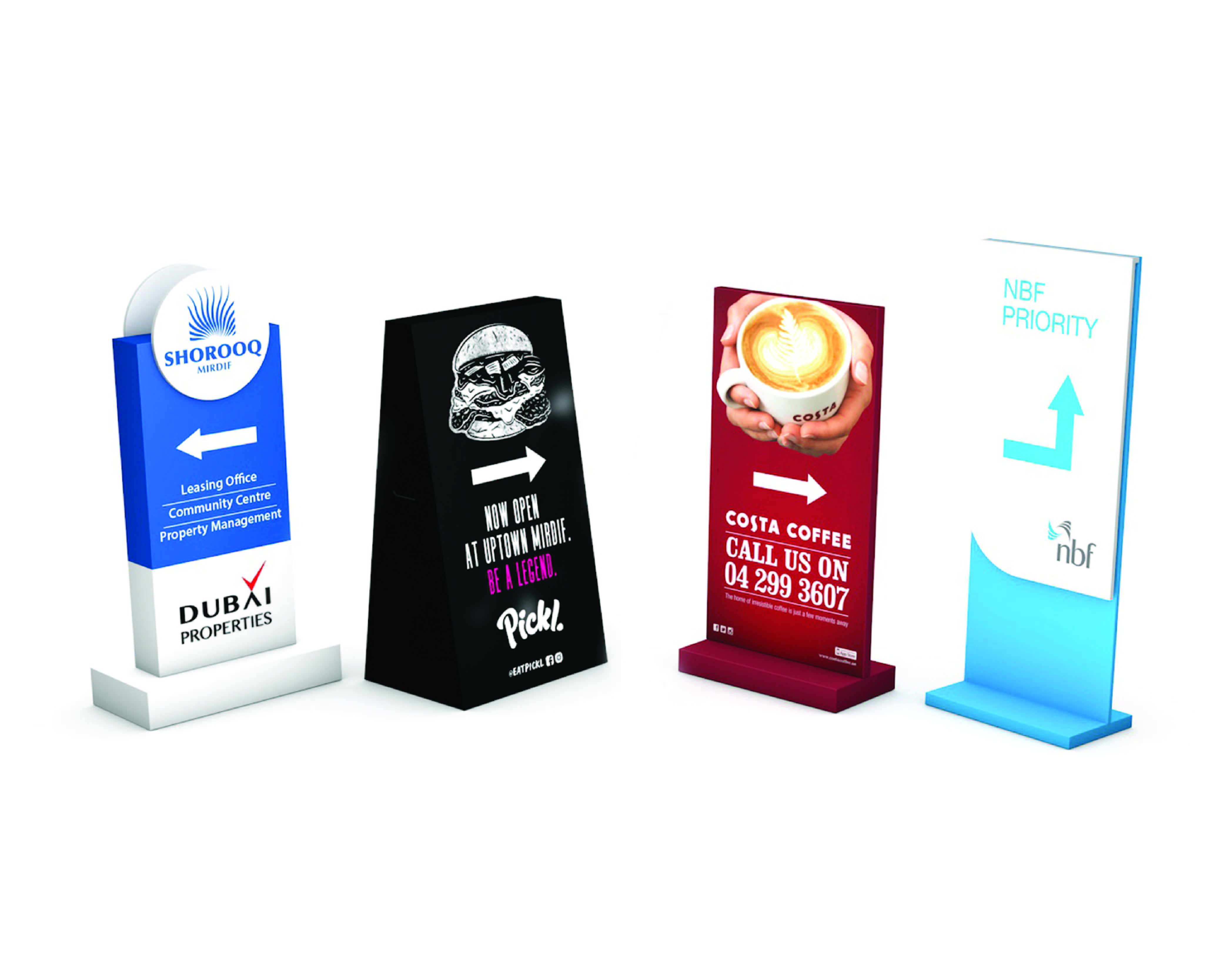 Banner and Standee are extremely significant & huge to Marketing and Sales. Banners and Standee are an effective mode of publicizing your business name at places generally frequented by your intended audience. Our team of experts in Graphics offers striking displays in vinyl banner printing as well as flex banner printing to suit the needs of every client.
Excellent Creative Banner/Standee/vinyl Design will absolutely attract your client and force him to inquire about your business products and Services. We Provide Banner/Standee/vinyl Design services in Dubai, UAE and in other regions too.
Standee Design is the most helpful computerized medium to attract the clients' attention and brand awareness in trade expos, conferences, sports meets, fairs, and venues in events, etc.
A banner is an ideal way to showcase your innovative outlook and set yourself apart from the crowd. Make a great first incredible impression by creating amazing, professional-quality banners. Draw in existing followers by changing up your banner regularly.
Standee Design is an innovative & creative way to display the name of your company which makes the viewer read it aloud. The standee lets the banner stand out, promoting the company and marking its unique & exceptional presence among the imminent clients. It creates an identity for your individual brand when put in the right place for the right audience.
Our Standee Designers aim to assist you to generate more leads. The standee proves to be one of the greatest ways to bait clients and grab their moment's eye & attention. It helps the company to build greater brand awareness among the majority which further helps in attracting more clients to the business. The Standee Design beckons the crowd to look at them, stall through the company details, and invest in the company because they are great at influencing people. Our standee designers deliver innovative and creative standee designs for the company to get potential clients.
We will take the time to get to know your business, brand, audience and goals in order to create a high-quality standard banner and background designs. Appreciate professional and enlightened banners that showcase inventive and creative standee designs that will capture the attention of your audience.
Get creative, innovative designs and use standees to draw attention to your business, promote new products and build brand awareness. Regardless of your budget or design needs, we can help. We are presently servicing several startups and corporates businesses across Abu Dhabi, Dubai and other regions in UAE for all kinds of Standee Banner design services.
We in Inkpot Graphics offer affordable and efficient banner, background and standee printing services so that you can get your company's products quicker and enjoy the best in tough and great materials. Make a great & extraordinary impression and acquire the trust of new clients through excellent design and printing services.