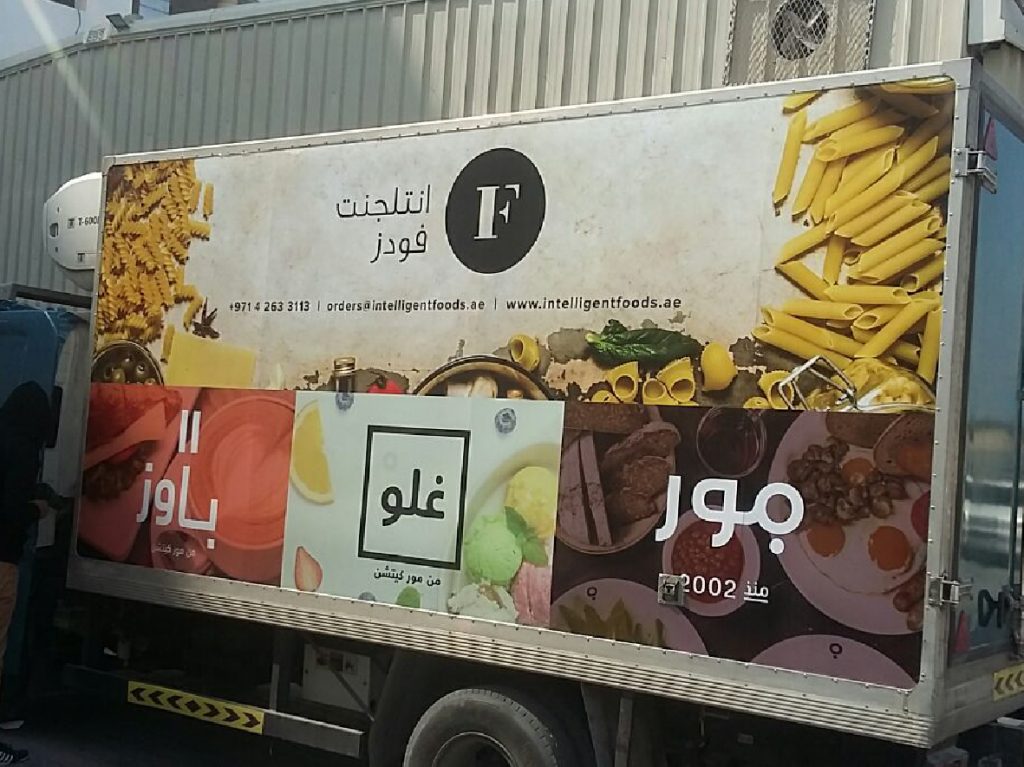 Vehicle Branding Company in Dubai
Vehicle branding and designs have acquired significance in recent years. It is essential and the most famous decision of numerous business people now. You can easily find vehicle branding and design services in Dubai, UAE. Inkpot Graphics has been a leading vehicle branding in Dubai, UAE for over 15 years. We are industry experts in providing a branding solution with vehicle wraps advertising for your company vehicles. We've designed and printed branding for all types of vehicles, including vans, cars, buses, vans, trucks, caravans, and trailers.The entirety of our vehicle branding services in Dubai are carried out via trained and experienced installers, to guarantee expert completion. When it comes to vehicle branding, we can use your own design or we can create one for you. When it comes to vehicle branding in Dubai, be sure to get in touch with us.
Some of Our Vehicle Branding Works
More About Our
Vehicle Branding Services in Dubai
At Inkpot Graphics, we offer a comprehensive range of vehicle branding in Dubai and the surrounding regions in UAE. Vehicle branding is an incredible way to advertise your business while it's out on the road in the local areas; therefore you can attract the attention of potential customers through vehicle branding. We are furnished with a highly proficient team of vehicle branding designers that can express ideas of a brand into excellent design work. Inkpot – one of the well-known vehicle branding company in Dubai offer alternate plenty of vehicle branding services. Bikes & Car designs, Yacht design. Van designs, truck designs, and bus designs are created to deliver your brand message by understanding your unique & remarkable prerequisites & business needs. In this way, take your brand to the street with our excellent vehicle graphic design services. These vehicle branding service providers help you with the best design and graphics which you require for your vehicle advertisement & promotion purposes. There are many service providers that offer truly practically identical costs.
Benefits of Branding Vehicles:
• Practical promoting strategy
• Improves brand awareness
• Completely branded vehicle wraps secure the paintwork of your vehicle
• Preserves the estimation of vehicles/armada
• Undertaking an expert brand image
• Vinyl branding can be taken out when necessary
• Can be intended to suit explicit color or existing company branding
Another advantage of the vehicle wraps or branding is that they are removable. In the event that the vehicle graphics is not anymore required by you, or have changed the message and the vehicle graphic designs, you can easily get it removed. The vehicle branding can be anything from a business name, some contact subtleties, some graphical interpretation, or a part of some promoting effort or campaign that is running. This implies that the vehicle branding graphics are as flexible as you want them to be. Furthermore, if you require a new graphic or branding content, you can also likewise that, as it includes a simple and uncomplicated process. You can get the progressions made on your fly as required. This permits you to ensure that you stand out enough to be noticed by the clients any place your vehicle goes.
You may see that an enormous number of businesses or organizations go for the choice of Vehicle branding & Graphics as they include less expensive and furthermore helps their business to separate just as to acquire more attention towards the business.
If you are searching for the most reliable and quick vehicle branding services in Dubai. Get in touch with us and one of our team will be more than happy to assist you.